Physical Consequences
The list of physical effects suffered by those in the grip of addiction is long, affecting every organ system from the skin to the heart. These conditions include, but are not limited to: infectious skin diseases, abscess, sepsis and septicemia, heart valve infection, bacterial endocarditis, thrombosis and inflammatory change in the vessel wall, toxic liver damage, acute and chronic hepatitis B and C, cirrhosis, HIV, weakened immune system, drug poisoning, toxic neuropathy, digestive disorders, malnutrition, hormonal imbalance, infertility and impotence, overdose, cardiac and respiratory arrest, edema, post hypoxic brain damage resulting in paresis, paralysis and other neurological deficits, tics, seizures, dementia and death.
The Brain and Pleasure
To understand how addiction happens, it is important to understand how the brain normally works. The human brain is stimulated by everything you do. When you do something you enjoy (such as eating delicious food), your brain releases chemicals called endorphins. Endorphins attach to opioid receptors in the brain, causing them to release a chemical called dopamine. Dopamine gives you a good feeling to reward you for doing something. This encourages you to repeat these behaviors.
The Brain and Opioid Use
Opioid street drugs (such as heroin) and opioid pain medications attach to some of the same receptors as endorphins. However, opioids cause the release of a greater amount of dopamine than normal activities do, causing a "high." When the high ends, the brain craves this feeling again.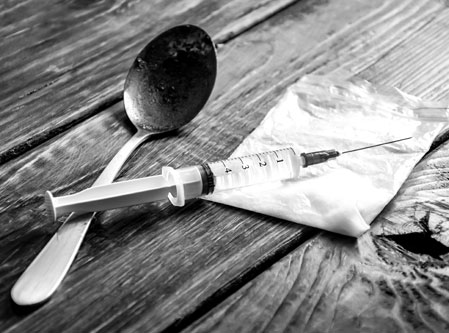 Developing Tolerance
Physical tolerance occurs when the brain has a diminished response to repeated use, requiring greater amounts of the drug to achieve the same results. In other words, with repeated doses of the drug, the brain doesn't produce as much dopamine, so the euphoria is dampened. In order to achieve the same "high," your brain needs more of the same drug.
Medications for treating opioid addiction work by interacting with receptors in the brain triggered by drugs. These medications can help treat physical effects and should be used with counseling.

There are three types of medications used with counseling to treat opioid dependence, including: