What Does Naltrexone Do?
Naltrexone suppresses and reduces endorphin stimulation in two primary reward centers of the brain - nucleus accumbens and ventral tegmental areas. Thus, the medication blocks the effects of opioids and alcohol and reduces cravings. This helps increase potential success for recovery.
In combination with therapy and behavioral modification, naltrexone can help reduce cravings and desire for drugs such as:1,2,3
Alcohol

Codeine (Phenergan/Codeine)

Heroin

Morphine (MS Contin)

Hydromorphone (Dilaudid)

Fentanyl (Duragesic)

Hydrocodone (Vicoin, Norco, Lortab)

Oxycodone (Oxycontin)

Meperidine (Demerol)

Oxymorphone (Opana)
Useful for Both Opioid & Alcohol Addiction
Naltrexone in tablet and injections forms has been indicated and approved by the FDA for both alcohol and opioid addiction. Opioid replacement medications such as buprenorphine and methadone are only indicated for opioid addiction, and can exacerbate secondary side effects caused by alcohol.
Naltrexone is Not a Replacement Drug
Buprenorphine and Methadone are both opioid agonists, replacing the effect of the abused substance, with the intent of tapering from the drug without producing serious withdrawals. Withdrawal from these medications, however, may be easier said than done, and typically yields low success rates. To compound this issue, their respective side effects may increase anxiety, psychological dependence, changes in mood, and may precipitate depression from withdrawal.
Naltrexone Allows You to Address the Root Cause of Addiction

Since treatment of addiction with medication are NOT cures, and must be supplemented with psychological and psychosocial therapies, treatment with opioid agonists may not allow for these psychological treatment modalities to be fully effective. Psychological therapies are typically used to address the root cause of the addiction, which in often cases stems from deep rooted mental, psychological or physical trauma.4 Studies have shown that as many of 96% of treatment seeking substance users report experiencing some kind of major traumatic event.4 Since opioid agonists may contribute to feelings of emotional numbness,5 the "real" treatment goal may not be fully realized.

Naltrexone, on the other hand, does not cause emotional numbness and may help with depersonalization,6 allowing therapies such as cognitive behavioral therapy (CBT) and Eye Movement Desensitization and Reprocessing (EMDR) to have a fighting chance at success by allowing those receiving therapy to feel their emotions and deal with the trauma at hand.
You have a history of relapse
The circumstances of your life make it difficult to stay consistent with oral medication.
You have difficulty being consistent
Once the implant has been surgically placed under your skin, the drug continues to be effective for 10-12 weeks, depending on what you and your healthcare provider decide will be best for your circumstances.
You want to recover from addiction
While further research is needed, there have been an array of studies indicating naltrexone implants may be a successful means for recovering from opioid dependence.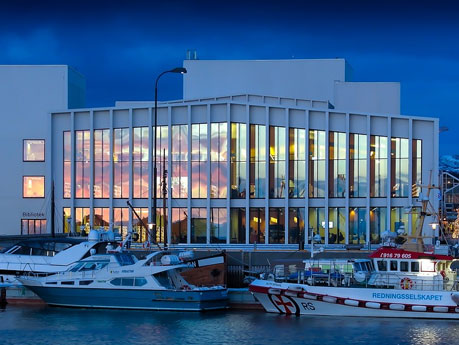 Success in Norway
In a study published in the British Journal of Psychiatry, 56 patients at an addiction research center in Norway were given a naltrexone implant for treatment of heroin dependence.8 Researchers found study participants who used the naltrexone implant for 180 days had an average of 45 fewer days of heroin use and 60 fewer days of opioid use than members of the control group.
In the largest study, the most common side effects of naltrexone were experienced by only a small number of people and included the following: nausea (10%), headache (7%), dizziness (4%), fatigue (4%), insomnia (3%), anxiety (2%) and sleepiness (2%). These side effects were usually mild and lasted a short time. As a treatment for alcoholism, naltrexone side effects, predominantly nausea, have been severe enough to discontinue the medication in 5-10% of the patients. For most other patients, side effects are mild or of brief duration.
Naltrexone is FDA pregnancy category C. It is not known whether naltrexone implants will harm an unborn baby. It is not known whether naltrexone implant passes into breast milk or if it could harm a nursing baby. Birth control measures may be appropriate for those at risk of pregnancy. Patients who are pregnant, are considering pregnancy, or may become pregnant should consult their physician before initiating Naltrexone therapy.
Alcohol and/or Opioid Addiction

Naltrexone has been approved by the FDA as an oral daily medication, as well as in a once a month injection. Naltrexone Implant studies have shown efficacy all over the world for the treatment for both alcohol and opioid addiction. A 2014 systematic review published in the Drug and Alcohol Review examined a variety of research results from 9 studies comparing naltrexone implants to either oral naltrexone or no treatment at all. Across the 9 studies, naltrexone implants were found to be significantly more effective than oral naltrexone and more effective than no treatment at all.9

Motivation

You must be committed to months without the effects of heroin or other opiate-types. Naltrexone will help decrease your cravings to aid in this commitment.

Acute Hepatitis, Liver Failure

Naltrexone is contraindicated in acute hepatitis or liver failure, and its use in patients with active liver disease must be carefully considered in light of its hepatotoxic effects. Patients should be warned of the risk of hepatic injury and advised to stop the use of naltrexone and seek medical attention if they experience symptoms of acute hepatitis.

Future Surgery/Pain

Since naltrexone blocks the opioid receptor, naltrexone implants may not be an ideal treatment option for those with planned surgery.

Pregnancy and Nursing Mothers

FDA pregnancy category C. It is not known whether naltrexone implant will harm an unborn baby. It is not known whether naltrexone implant passes into breast milk or if it could harm a nursing baby. Birth control measures may be appropriate for those at risk of pregnancy. Patients who are pregnant, are considering pregnancy, or may become pregnant should consult their physician before initiating Naltrexone therapy.
The FDA has not yet approved the naltrexone implant, which is surgically inserted under the skin and left in place for 10-12 weeks. However, a similar medicated pellet has been approved for use in Australia and Russia, and similar versions are being prescribed by physicians in the U.S. and Europe through compounding facilities. Clinical studies analyzing the effectiveness of the implant have been conducted, with many more under way.
Healthcare providers should tailor the length of treatment to individual patients. Naltrexone implants have been administered to patients who are alcohol or opioid dependent for 6 months with no additional safety concern.10 Many scientists claim that treatment duration should last at least 1 year since this is the amount of time it can take to change the brain's addiction pathways.
References
Gonzalez JP, Brogden RN: Naltrexone: a review of its pharmacodynamics and pharmacokinetic properties and therapeutic efficacy in the management of opioid dependence. Drugs 1988;35:192-213

R. Volpicelli, A. I Alterman, M. Hayashida, C.P. O'Brien, Arc. Gen. Psychiatry 49,876 (1992)

S.S. O'Malley et al. Arch. Gen. Psychiatry 49, 881 (1992).

Rosenthal, M. (2015, March). Trauma and Addiction: 7 Reasons Your Habit Makes Perfect Sense. Retrieved February 05, 2016.

Glover, Hillel. Emotional Numbing: A possible endorphin-mediated phenomenon associated with post-traumatic stress disorders and other allied psychopathologic states. Journal of Traumatic Stress. 1992;5(4):643-675

Simeon, Daphne. An Open Trial of Naltrexone in the Treatment of Depersonalization Disorder. Journal of Clinical Psychopharmacology. 2005;25(3):267-270.

Carrebi, JE Maintenance treatment with depot opioid antagonists in subcutaneous implants: an alternative in the treatment of opioid dependence. Addict Biol. 2003 Dec;8(4):429-38.

Kunoe, N., Lobmaier, P., Vederhus, J. K., Hjerkinn, B., Hegstad, S., Gossop, M., et al. (2009). Naltrexone implants after in-patient treatment for opioid dependence: randomised controlled trial. The British Journal of Psychiatry, 194(6), 541-546.

Larney, S., Gowing, L., Mattick, R. P., Farrell, M., Hall, W., Degenhardt, L. (2014). A systematic review and meta-analysis of naltrexone implants for the treatment of opioid dependence. Drug Alcohol Rev., 33(2), 115-28.

Nikolaj, Kunoe. Naltrexone Implants after in-patient treatment for opioid dependence: a randomized controlled trial. The British Journal of Psychiatry. 2009;194:541-56.